" Amazing variety and great customer service!! Cold brew was out of this world!"
Diego Puch
"Must visit place for anyone who appreciates high quality craft spirits. A lot of passion and history influence this" distiller.
Molly Trujillo
"Outstanding, cheers!"
Charlotte Mcguire
"Absolutely tasty whiskey!!"
Blue Mountain
Cocktail Recipes
With friends & family and on special occasions. There are many ways to enjoy our spirts.
Our Recipes
AWARD-WINNING ARTISAN SPIRITS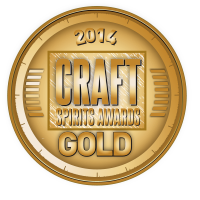 Best of The 805
CUTLER'S ARTISAN WAS HONORED TO BE AT THE 'BEST OF THE 805' EVENT AT THE CAMARILLO RANCH..
Learn more
Chicago Indie spirits Expo
Cutler's will be pouring tastings at this years 2014 Chicago Indie Spirits Expo at the Hilton Hotel..
Learn more
Cutler's Artisan Spirits
137 Anacapa St. Suite D
Santa Barbara, CA 93101
Sunday - Thursday: 12:30 to 6:00PM
Friday - Saturday, 12:30 to 9:00PM